CIES Consortium
J-Innovation HUB
International development category
Center for Innovative Integrated Electronics Systems
Activities for J-Innovation HUB initiative (International development category)

J-Innovation HUB
Prof.
Tetsuo Endoh
CIES was selected as the 1st industry-academia base of the ‶J-Innovation HUB Initiative″, a project of the Ministry of Economy, Trade and Industry (METI) launched in 2020 (International development category).
Under this initiative, METI targets regional innovation hubs (mainly universities), and assesses and selects outstanding industryacademia bases that are playing a leading role as hubs for networks of companies. The aim is to enhance their creditworthiness, focus public support measures on them, and enhance the capabilities of the topranking hubs. METI selects the hubs in two categories: the international development category and the regional contribution category.
METI will advance dialogues with each of the selected hubs and will provide them with tailor-made support measures, including budgets and relaxation of regulations.
Partners participating in the activities of CIES are expected to take advantage of the preferential treatment of this J-Innovation HUB policy.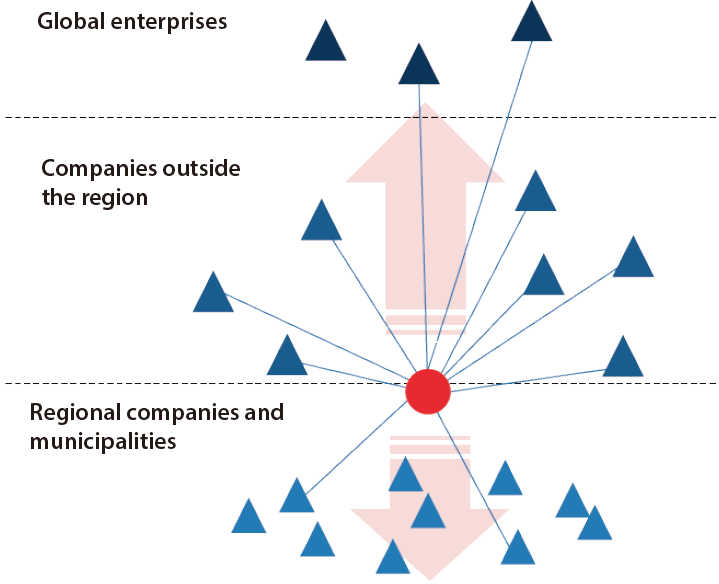 International development category Hub
(Source: Ministry of Economy, Trade and Industry)